"Pampered Package" Doula Services 

I have been a Doula for over 34 years and have attended 763 births. I believe that every woman should have a Doula to support her throughout her pregnancy, labor & delivery.  I have been featured in the newspaper, published in popular pregnancy magazines and also on an NBC television show. I have been a Doula to same sex couples, single moms, Surrogate moms and those choosing adoption. I adore what I do and I couldn't do it without the constant support from my husband and children! 

A Doula is a Greek word meaning "birth attendant" or "mother's helper".  A Doula gives emotional, physical and informational support to women during her pregnancy, labor/delivery and postpartum time.  A Doula supports and helps women from pregnancy to parenthood.

WHAT MY CLIENTS GET

Prenatal Support.:

* Support for your goals

* Information about your choices

* Help in writing a birth plan

* Education on positions & massage for your partner

* I offer private Childbirth Classes as well as group classes at a separate cost

24-Hour On-Call Availability:

* Throughout your pregnancy

* Unlimited phone calls and emails

* Always available to you

* I have amazing back-up when needed

Early Home Labor Support:

* Early labor phone support

* Labor with you at home in the active phase

* Help in staying comfortable with different comfort measures such as massage, acupressure and so much more

* Ideas for labor progress

* Help your husband/partner help you

* Help in deciding when to go to the hospital or birth center

Support Throughout Your Labor & Birth:

* Be your Advocate with the Hospital Staff

* Massage or soothing touch

* Certified in Acupressure to help with pain, encourage contractions, back labor and baby's decent.

* Position suggestions

* Reassurance of normalcy

* Encouragement and tender care

* Relaxation techniques

* Practical support for your husband/partner

* Constant support for you

* Help with breastfeeding

* Postpartum support in the hospital and home

* Rebozo techniques

My goal is to help you transition into Motherhood whether this is your first or 5th baby as smoothly as possible, with help, love, guidance and support.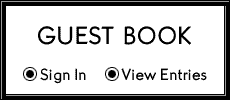 Sound Interesting.....

If you like what you've read and seen, or have any questions, call or email me anytime! Because... "This is Your baby, Your body and Your birth."                     

This page was last updated on: 3/19/2023

" It is always a pleasure to work with Kym.  I know if she is with a couple during labor - they will always be well taken care of and have their needs met."         Holly (RN)

 (951) 218-5490 Cell

(442) 266-2272 Home

Growing up with a Labor and Delivery Nurse as a mom lit the passion in me for the process of bringing life into the world. I realized that I wanted to be with the woman throughout her pregnancy, labor and delivery.

and to be her Advocate. THIS is why I became a Doula!!!

" Kym Benner is an outstanding Doula, I honestly don't think I could have made it through the birth of my daughter without her! "

" The biggest thing I can say is that we want Kym to be there the next time we have a baby as well! "She will be in the top 10 phone calls when we get pregnant again! "  Theresa - Riverside

" Having Kym the Doula with us during the births of our son Joey and our daughter Julia, was just as important as having the doctor there to deliver the babies."  Michael - Riverside

" I would never even think about going into a labor and delivery room without 3 things; my pregnant wife, the camera, and Kym! "

" I was MORE there for my wife because of Kym! "

" We came in contact with Kym, and she was so fun, wonderful and comforting. She was so great during the pregnancy, coming over, teaching, talking with us and helping us decide about how the labor and delivery could happen. It took the worry out of the process."  Helen & Troy - Redlands

" She was there for me during the weeks my husband traveled in the beginning and she was there long after the baby was born and continues to be the caring, supportive person I have come to call a special friend."

" I listened to Kym coach me on relaxing and breathing. I would focus on her voice and her instruction which made it easier to bear the contraction. If you have ever taken a relaxation class, yoga, or have done meditation... Kym's coaching is similar to that. Not only do your ears need to listen to Kym's voice and words, but your body does too. Your body is what needs to relax."

" Kym, in my eyes, is an angel. What other kind of person can go with you into the delivery room and coach YOU through such an emotional and physical rollercoaster AND get your husband calm and informed of the whole process?! "  Nancy - Moreno Valley

" She doesn't over ride the husband's part in the whole thing."  Scott- Riverside

" Kym is an amazing doula!  Next to my husband, I wouldn't want another person by my side. I am a teacher and my husband is a computer programmer. We pride ourselves on being knowledgeable and independent.  We do not have any family here in California and we knew we needed help. Kym took care of all three of us."  Theresa - Riverside

" She rubbed my feet, walked with me, encouraged me to sit on the ball, coached me, gave me pep talks and so much more.  She was equally there for my husband as well.  Some people asked if a doula got in our way or if we didn't have any private time for ourselves.  The answer is "NO" to both! "  

" When I needed her by my side, there was her hand.  She was always professional and personable. I didn't have to worry about anything embarrassing happening in front of her. She has seen it all. I knew she had my best interests at heart."

" Is it worth the money? Every cent.  I don't think you can put a price tag on peace of mind."  Mike - Corona

" Throughout the process, she helped me understand everything that was going on, eased my fears, and was there to support us at every turn. Kym was wonderful and indispensable."   Jana- Corona

" She was there to provide support, encouragement and strength during my labor."

" I can't say enough wonderful things about what a kind, giving and reliable person she is. My birth process was such a wonderful experience with her there."  Kris - Riverside

" I would not trade this experience for any other. It is the hardest thing, and the most important thing, I have ever accomplished. And Kym made it all possible."  Kari - Corona

  (951) 218-5490 Cell

(442) 266-2272 Home

I serve San Diego County and South Orange County

babiesrkym@hotmail.com

(951) 218-5490

(442) 266-2272

"You are the most awesome doula, I can't imagine going through childbirth without you there keeping me happy and sane. Thank you for helping MIKE help me give birth to both of our beautiful children. I can't believe it's already been 3 1/2 years since I found you when I was expecting Joey... so glad I did!"

."World's GREATEST doula...could NOT have done this without you Kym"!

In light of the benefits of having a Doula present, more and more insurance companies are choosing to reimburse for doula services, plus HSA & FSA accounts reimburse. 

What does a doula do?

Doulas do not provide you with any clinical care, so they do not replace your doctor or midwife. As your Doula I will begin during pregnancy. As you discuss the desires you have for your upcoming birth I will help you find ways to obtain your goals. They will be in the form of finding the appropriate childbirth class, learning techniques, writing a birth plan, and many other things. 

Once you've begun labor you will call me at the time we discusssed in our prenatal. I will come to your home, and help you with with labor doing some of the things mentioned above before you are ready to go to the hospital or birth center. When you are ready to leave for your place of birth I will follow in my car. 

Doulas are proficient in massage, positioning, comfort measures, relaxation and breathing. I will help you and your partner decide which position will help labor along or make labor more comfortable. Along the way I will make suggestions and reminders about simple things that are often forgotten, like going to the bathroom, or drinking fluids. 

I will help you remember what plans you had for labor and help you get the things that you wanted. I can also help you when changes need to be made or complications arise. 

After your baby is born I will help you with breastfeeding and postpartum issues. I make every effort to come and see you after you have had your baby.

Do husbands/partners feel left out?

No! Doulas do not replace the father/partner in any way. In fact many of the husbands/partners that I work with say that they were very happy to have me there. I usually take a very quiet role in doing support, letting the couple work together, while I make suggestions, I do other things like massage, spelling husbands/partners or getting you in different positions or having you do different pain techniques so that they can remain together. 

It is often forgotten that husband/partner are going through this labor too, while not physically, they are emotionally invested. Some have a hard time remembering what was taught in class, or others did not attend classes, or are trained in labor support. Doulas can take that pressure off by allowing them to do what they do best, love their husband/partner and just be present. Doulas take the pressure off the husband/partner

Who needs a doula?

Anyone having a baby can use a doula. Some people believe that doulas are only for women who want an unmedicated birth. This is not true. Doulas have very important roles to play in medicated and surgical births too. I have even been a doula during scheduled cesareans, Surrogates & those adopting, ensuring that the mother was not alone as the husband/partner went with the baby, helping them before their cesarean to know what their choices were for pain relief before and after, relaxing you by using massage and keeping you informed of what is happening, taking pictures, helping your husband/partner get to cut the cord, etc. 

Women who are planning a natural birth often do hire doulas to help increase their support team, as do women desiring a vaginal birth after a previous cesarean VBAC. High risk mothers often feel the need to have someone taking care of her family emotionally while she is receiving the best in high technological care from her clinical staff. Sometimes single mothers will choose doulas because of the lack of support. 

 I don't think that if she hadn't been there I would have been able to get through the contractions without an epidural. She doesn't over ride the husband's part in the whole thing.

Gary & Nancy - Moreno Valley

Kym talked me though my entire labor and delivery with my first daughter.  She calmed me down when the major contractions started very soon after my bag of waters broke and helped me find strength in the delivery room when I was tired and shutting down.  I don't know what I would have done without her.  I am now pregnant with my second daughter.  When I showed my husband the positive pregnancy test, he beamed, laughed, and then said, "Call Kym!" as he doesn't know what he would have done without Kym the first time around either. Robin & James - Riverside

When my wife first suggested hiring a doula, my reaction wasn't positively enthusiastic. I remember first taking minor offense at, what I then perceived as, being 'replaced' in my paternal and matrimonial duties. Though feeling somewhat hurt in my impression that my wife didn't have faith enough in my devotion to the birth or my capability as a husband to be enough a grounding force to help her through, I eventually agreed to hiring a doula, my concern never fully expressed.  After meeting Kym for the first time, I was so disarmed by her humble confidence and warm spirit that I was moved to tell my wife everything I had been thinking. In the course of the conversation, I concluded two things that would prove themselves perfectly during labor:  Kym was there to augment, not replace, and having her help freed me to be more available and present for my wife. We had both come to agree that simply having Kym's expertise, at very least, was a respite from the anxiety of the unknown.  

Come labor time, Kym was knocking at our door almost as soon as we had called. From the moment she arrived that evening to the next afternoon, Kym was at our side with unwavering enthusiasm and energy. At home, she massaged, encouraged, and soothed my wife through five centimeters dilation, aware and sensitive enough for her own presence to never once be overstated or unwelcome. At the hospital, she made sure that our birth plan was respected by hospital staff, using her knowledge to advocate for us and ensure our interests were respected and worked toward, all the while still available to comfort my wife, however needed. Not once did Kym slow down in merit or in spirit, despite the exhausting hours of our continuous need through labor. With Kym's tireless help, my 5'2, 110 pound wife managed to birth our nearly 10 pound daughter completely naturally—a feat for both my wife and Kym to be proud of. After the birth, I remember my wife, exhausted, smiling at her new daughter, saying how invaluable Kym was in helping her resolve to labor and deliver without medication. Needless to say, Kym's services come highly recommended from this family, and should we add another member, we'll definitely be calling her again."


"God had once intended birth to be a burden upon women until he gave you the ultimate blessing of inspiring women to trust in their bodies and allow the miracle to unfold. Thank you so much for bringing me the joy of trusting in myself to reach beyond what I ever thought I was capable of. Once you hold your baby in your arms it's difficult to even remember how you got to that place. Now reflecting after Alex being a week old, I can see it wasn't something I would have been able to do alone. I can't put into words how much I appreciate you being there for us in what had to be the most important time in our lives. I truly feel blessed for knowing you."   Love Naomi (previous client)

Cities I serve in San Diego & South Orange County just to name a few:

San Diego, Fallbrook, Palomar, Poway, Escondido, Vista, San Marcos, Oceanside, Carlsbad, Pacific Beach,  Encinitas, Camp Pendleton, La Jolla, Rainbow, Mira Mesa, Solana Beach, Mira Mar, Hillcrest, Carmel Valley, Irvine, Newport Beach, Laguna Beach, San Clemente, Mission Viejo, Dana Point, Lake Forest, Laguna Niguel, San Juan Capistrano, Laguna Hills, Coto de Caza, Capistrano Beach.

If your city is not listed, please don't hesitate to ask.

I support Women who birth in hospitals, home births and birth centers ... it's your choice, I am there to support you however you want to birth and wherever you decide to have your baby!

OB, Midwife and RN Endorsed

                             Kym Benner-

Professional Birth Doula, Midwife Assistant & Childbirth Educator. Certified in Acupressure, Spinning Babies & The Rebozo Technique

"Out of the mouths of my Clients"


Have ANY questions regarding Birth Doula Support, please don't hesitate to contact me with your questions!